This is the Party of the Century!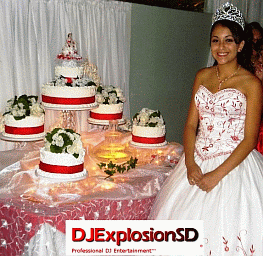 This is the event that you will need all the help that you can possibly get! Why not tackle this event with a DJ that understands your guests and fulfills a joyful event, and makes you look good also!
Lights, Camera Action!
We'll bring the fun to the party! We have special Systems that cater and make your event feel like a Night Club on wheels!
Party Music!
You'll find all of the best music in our all-digital music library. We have music to satisfy everyone! And your dance floor will be packed!
Proud Member of: